Project Detail
This house seems to fit everyone's memory of old farmhouses with a twist of modern features and updated love. Like all great farmhouses, it features a large porch and back deck for great family gatherings, a georgeous metal roof, clean cut design siding and breathtaking, picturesque windows that draw in the direct sunlight.  Home features a 3 bedroom, 3-1/2 baths, finished basement and galley-like kitchen overlooking the fireplace cozy living room and dining room.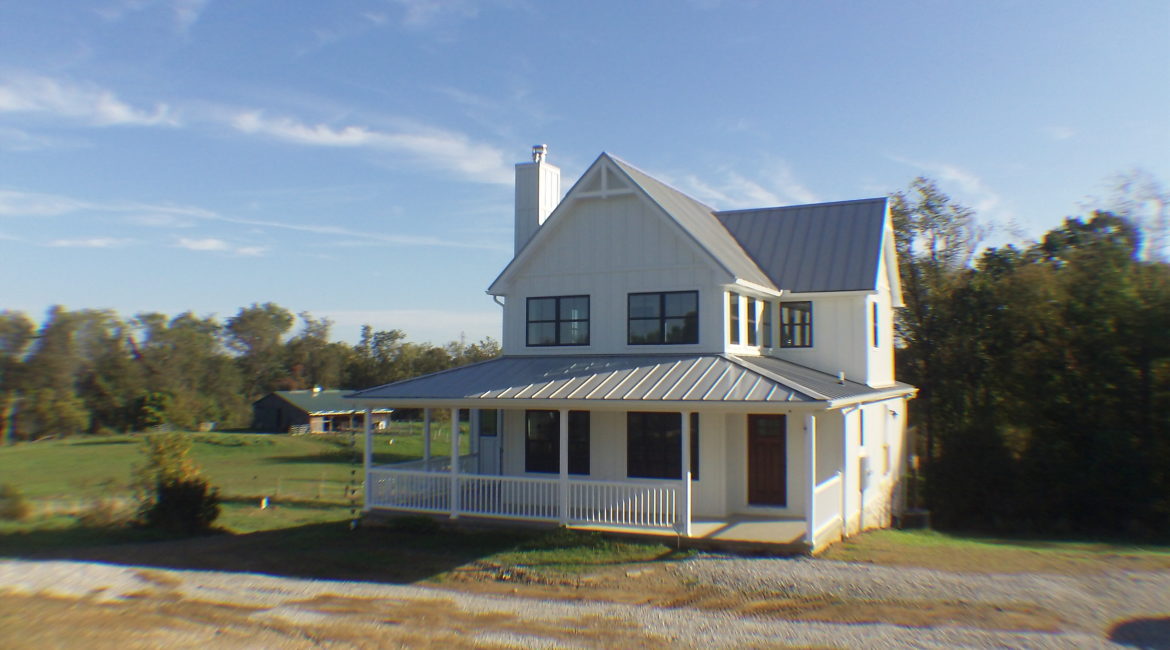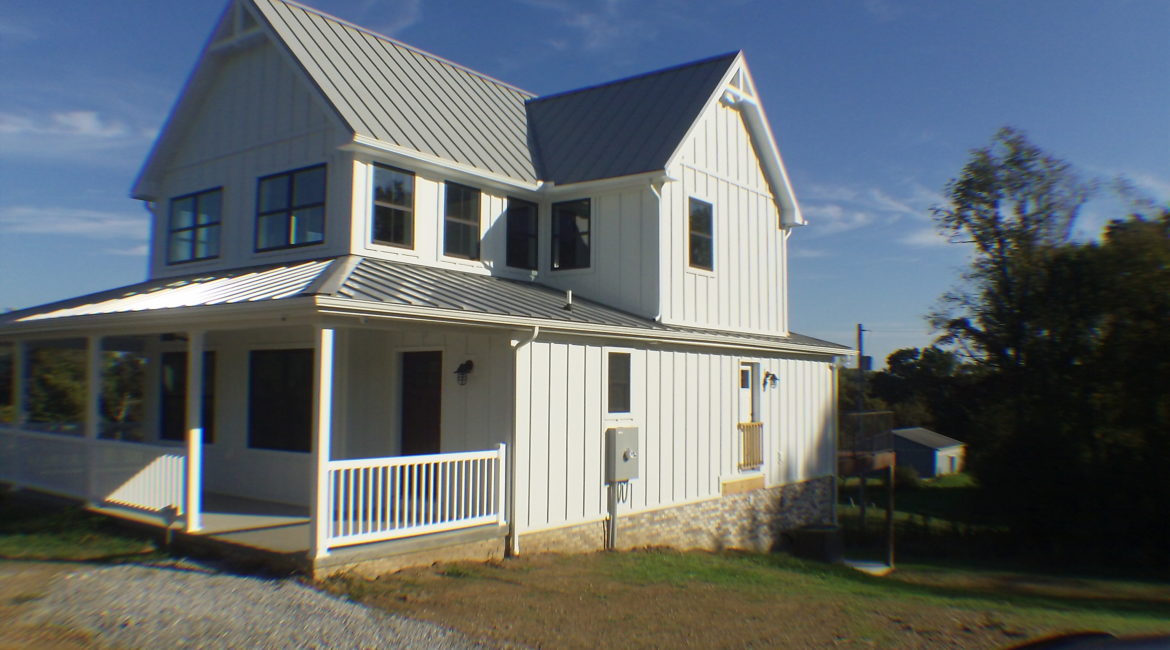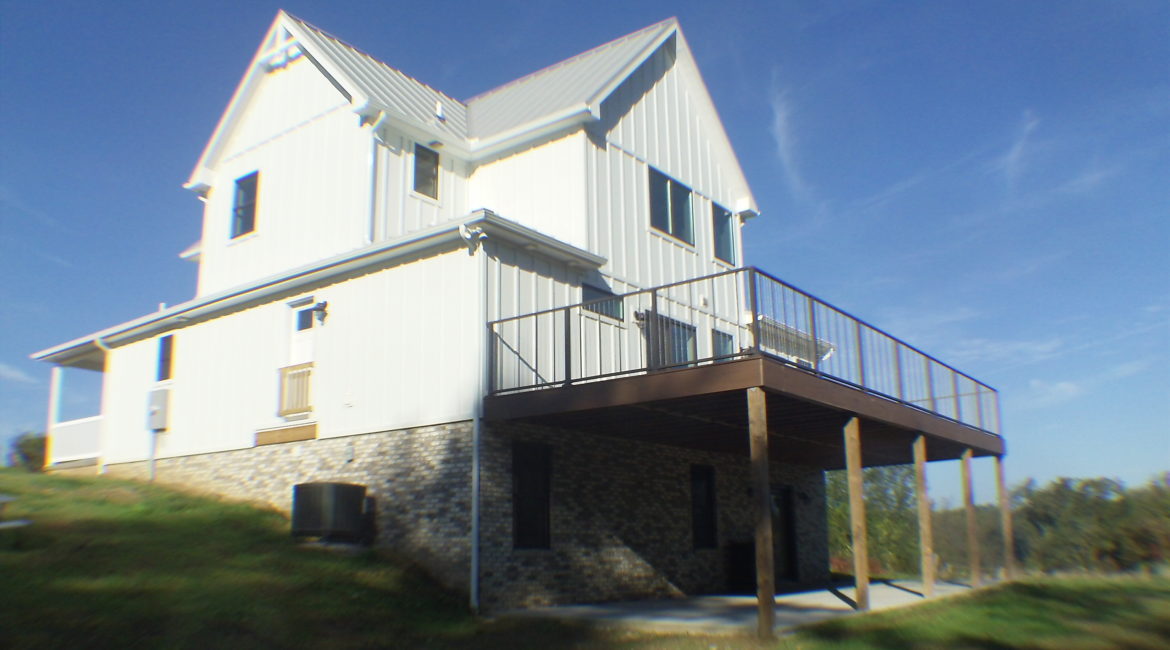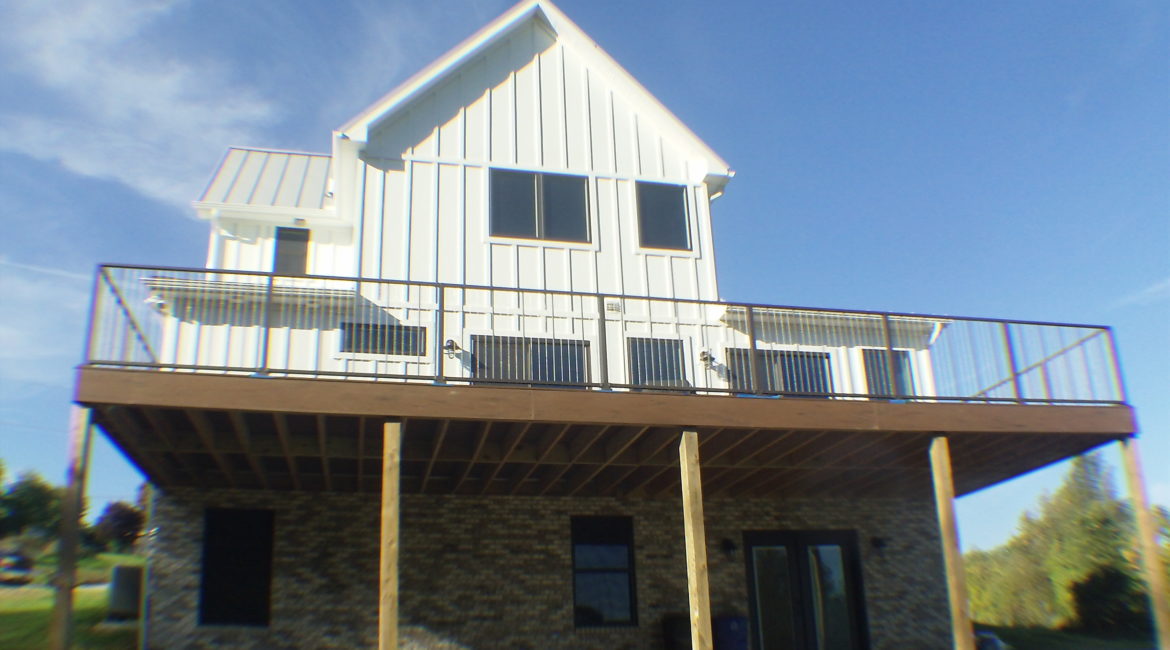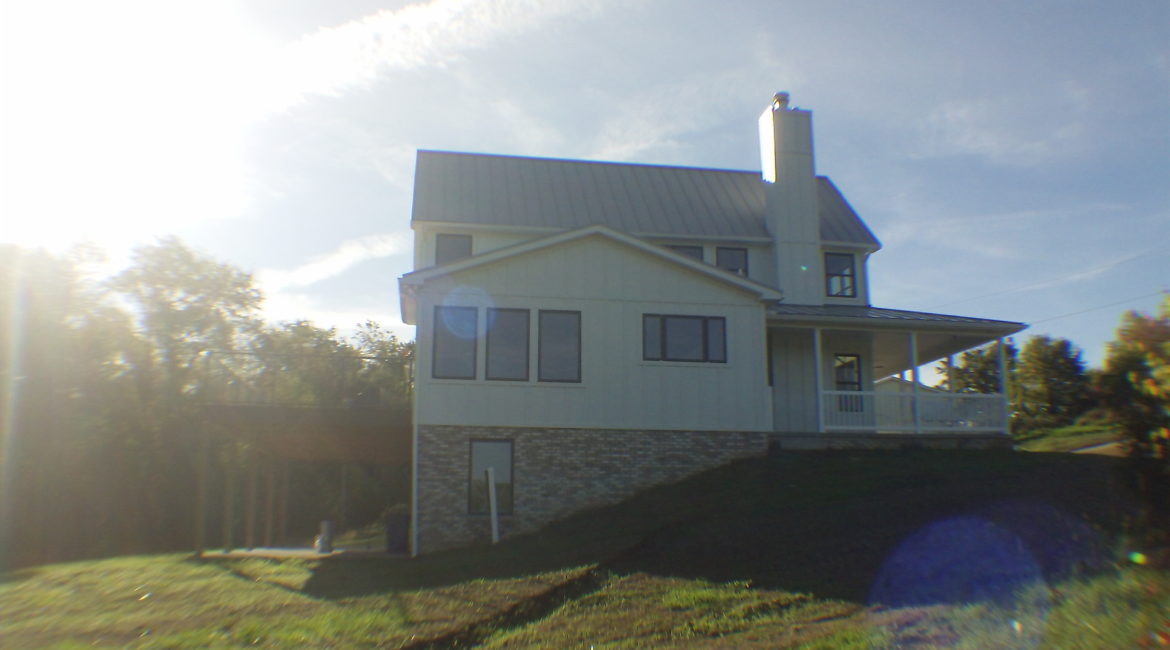 5
Our standard quality construction
Our high quality value here at Togo Custom Homes is encompassed in our knowledge 30+ years in the industry, keeping up with the latest technologies and building products to build you the highest quality, high-value and  energy-efficient home. We take great pride offering and educating our Clients of the benefits of excellent craftsmanship and green materials for high-efficiency homes.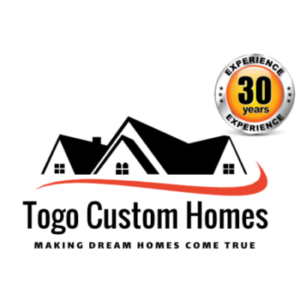 "

Peace like charity begins at home." – Franklin D. Roosevelt
Client : Kim & Patrick
Location : Aliquippa, PA 15001
Area : 2500 SF
Finished On : December 2018
Value : >$450.000,00
Remarks : The project created a cozy, warm, breathtaking home!
Description
This four bedroom, three and one half bath farmhouse style home was created the quaint quiet life in mind, all nestled straight in the country. Home features a beautiful and inviting front porch, glorious wide windows for direct sunlight and a long lasting metal roof.  Foyer opens up into the living room and features a brick fireplace, 20 plus foot ceiling,  hardwood floors which go throughout the entire first and second floors excluding bathrooms. The galley-like kitchen opens into the dining and living room areas creating an glorious space for entertaining.  Dining area and master bedroom opens out onto the private deck featured out back for those wonderful Family time getaways. Finished basement features a large living room, office, bedroom, full bath, kitchenette, utility room and additional storage. Peaceful and tranquil describe this lovely home.
The Challenges
The challenges on this home, aside from the winter weather, stemmed from delays in well water installation, delays in product orders which extended project time.
SOLUTION: We dealt with the weather constraints as best as we could, allowed the well water company to figure out the issue while offering support for them to complete their task, and we focused on working with the Clients and Vendors to push product selections and delivery times along. Job was completed successfully with a beautifully home built.
Project Goals
The projects goals for this new build was to build an energy efficient, toxic-free home for a chemically sensitive Client.  Although all Client needs regarding chemically sensitivity are different, Togo Custom Homes provided the time, care and quality needed to help our Clients the best that we could.