When it's time to revamp your home or add the final touches to a new build one of the most important choices you will have to make is the choice of your paint colors. Paint colors can make or break your home. Using dark colors without the right lighting will have your feeling dreary and make your space seem smaller. Whereas, using light colors in your home and adding a little contrast color with the baseboards, furniture and accent pieces will have not only make your home feel bigger. Combine this with the right lighting it will also have you feeling vibrant and energized!
Take a look at the following steps that will help you in your paint color choose selections!
1- Access the Space & Use Thereof
Accessing your space and the use thereof, is extremely important. Think about where you are going to have the layout of your furniture and how you are truly going to use your space. Be practical! Don't go all pretty but not functional, because you will be kicking yourself later. Be sure not to cover up any natural light from windows to keep your windows open and spacious. Remember if you jam-pack a room or don't space it out properly no one's eyes will be focused on your lovely paint color!
2- Get Inspired & Browse the Net
Take a little time and get inspired by browsing the Internet. There are wonderful articles and images online from interior decorators and everyday DIY'ers sharing their stories and images of what they have done. Let these type of stories inspire you to new heights. Write down your color options and head to your local Sherwin-Williams, Lowes or Home Depot store and match some swatches.
When you narrow down what you believe you want grab a pint of that color and paint a 12″ x 12″ square on your wall. One clever concept out there is a peel-and-stick paint square which you order on line and attach to your wall to see if you like the paint you're trying before you paint the entire room. Take a look at Samplize
3- Long Lasting Colors to Focus On
There are all sorts of colors out there in the world today where it becomes quite overwhelming for one to choose exactly what they want. What you will want to do is to stay with the neutral color schemes and try blending a two tone effect to the room with a nice natural almond colored paint for the walls with a white baseboard and door trim. Of course you could go a bit darker with your paint color but you do want to make sure it isn't overbearing. In fact, something like the Purbeck Stone, farrow & ball grey. Join this with a white trim as mentioned above and it would definitely be a lovely warm neutral that enriches your space.
PURBECK STONE, FARROW & BALL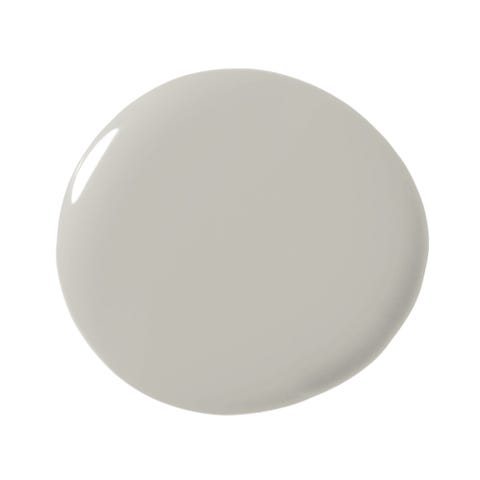 4- Going For It
Now that you have narrowed down your choices, tried a spot or two in several places it is time to go for it! Schedule the Painter or tackle the space yourself with Family and friends. Be sure to cover the flooring with plastic or painters paper and tape off the baseboards and trim for fast, easy painting with clean cut lines. Good luck and have fun!